Agia Napa Medieval Festival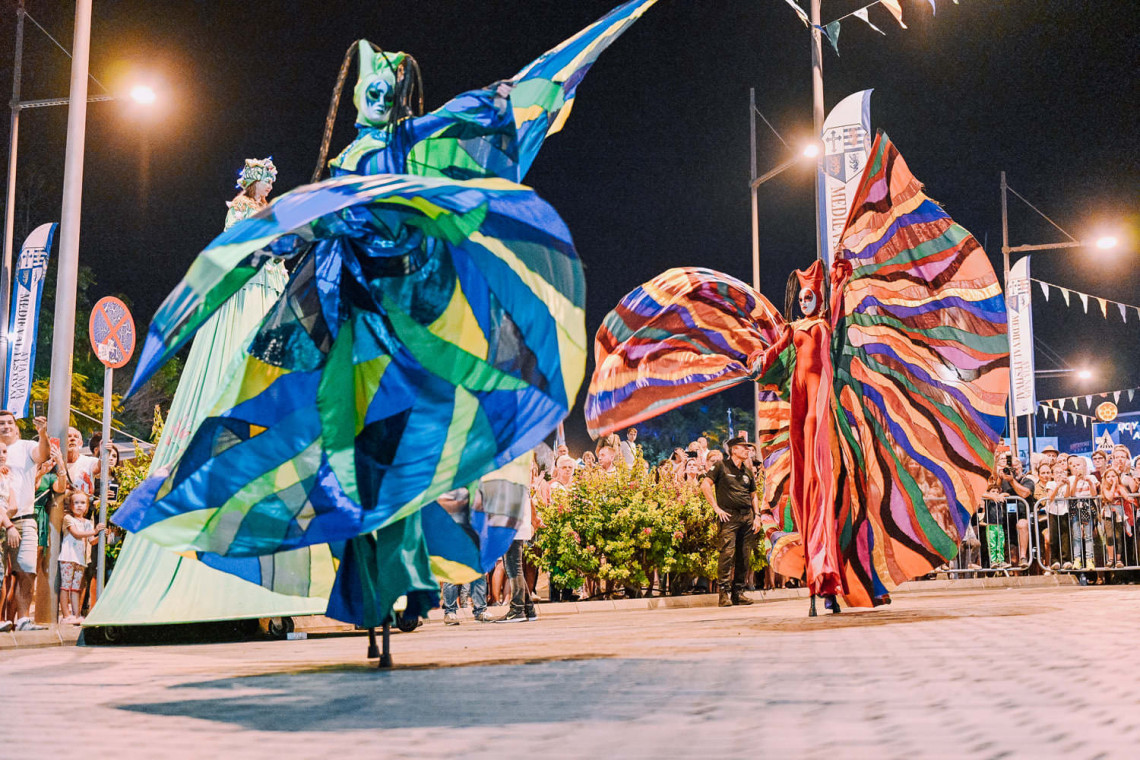 Every October, the centre of Ayia Napa transforms into an enchanting ground full of legends, age-old music and costumes, putting its nightlife and sandy beaches in the shade. For one week, history buffs, music lovers, tradition seekers, families and everyone in between gather to experience the uniqueness of the Ayia Napa Medieval Festival. This year, it returns from October 8 to 15.
For its 17th edition, the festival will once again bring together international and local groups to perform in the streets of Ayia Napa. Dragons, flute players, marching bands, flag groups, acrobats and more will fill the town centre with daily shows and impressive nightly parades.
Returning year after year, the festival aims to reproduce a time that left its marks on Cyprus' cultural heritage. The activities of the Ayia Napa Medieval Festival are inspired by the Medieval period, representing the everyday life and events of these times. Typically, these include street theatre, theatrical plays with the Medieval Monastery as a natural setting, music concerts and dance shows performed by groups from Greece, Russia, Italy, Ukraine, Romania, Slovakia, Germany, Holland, France and Cyprus as well as the participation of schools and teams with Medieval costumes.
The Medieval market always gathers crowds and features products for sale such as wine served in wooden barrels, medieval food and local delicacies. Throughout the festival, medieval workshops also take place for those wanting to experience age-old traditions and learn pottery and basketry making among other crafts.
This year, festivities will begin on Saturday with a large 7pm parade on Makariou Avenue starting from the roundabout at Ayia Napa's harbour. Knights, stilt walkers, medieval bands, pirates, Venetian masks and percussion bands will rhythmically march the street entertaining the crowds lined up on either side of the pavement. The official opening ceremony will take place on a stage at the monastery's square introducing all of the performing acts, followed by a Greek music concert.
The 7pm parade will kick off the events of each evening before performances begin on stage. Eight days with dozens of participating groups will revive the days when knights were bold and chivalry ruled. A week of medieval celebrations awaits then, where the past and the present become one right in the heart of the famed Ayia Napa.
17th Ayia Napa Medieval Festival
Week-long festival with participating international and local groups. October 8-15. Ayia Napa central square. Free. Facebook event @AyiaNapaMedievalFestival
Source: cyprus-mail.com