MoonWalk 2023: The longest Street Music Festival of Cyprus!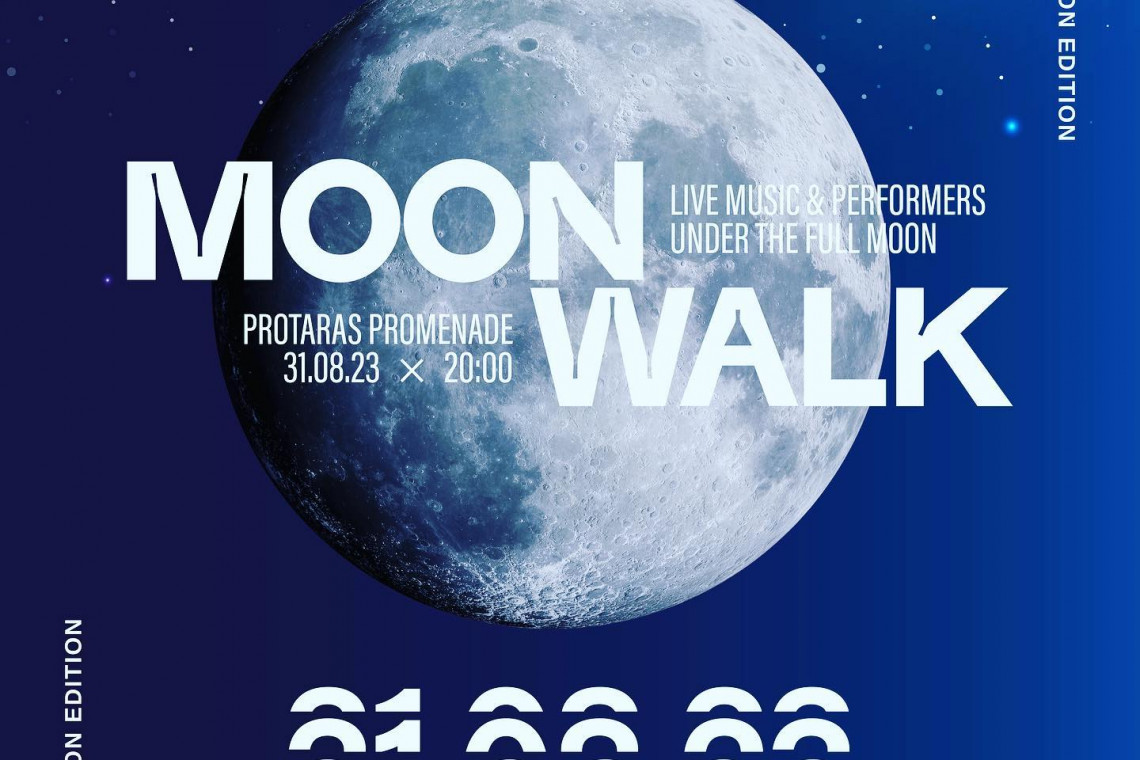 Brace yourself for an unforgettable experience on Thursday, August 31st, 2023, from 20:00 to 23:00.
With over 132 talented musicians spread across 30 stages along a breathtaking 5km Coastal Promenade of Pernera – Protaras, it's going to be a music festival like no other!
The longest and most musical walk in Cyprus under the last full moon of summer
This year's festival will feature more than 132 musicians in 30 music venues under the last full moon of summer, with free entry, along the most beautiful coastal promenade in Cyprus. This year's MoonWalk 2023 has been renewed for Thursday 31 August, from 20:00 to 23:00.
The starting point of this unique musical and melodic walk is the chapel of Agios Nikolaos in Pernera, and will end after 5 kilometres at the beach of "Fig Tree Bay" in Protaras. While at the same time, walkers will have the opportunity to explore the full moon through the telescopes of the Cyprus Astronomy Organisation which will be placed at a specific spot along the promenade.