Weather in Cyprus: A Guide to Renting Your Perfect Holiday Villa or Apartment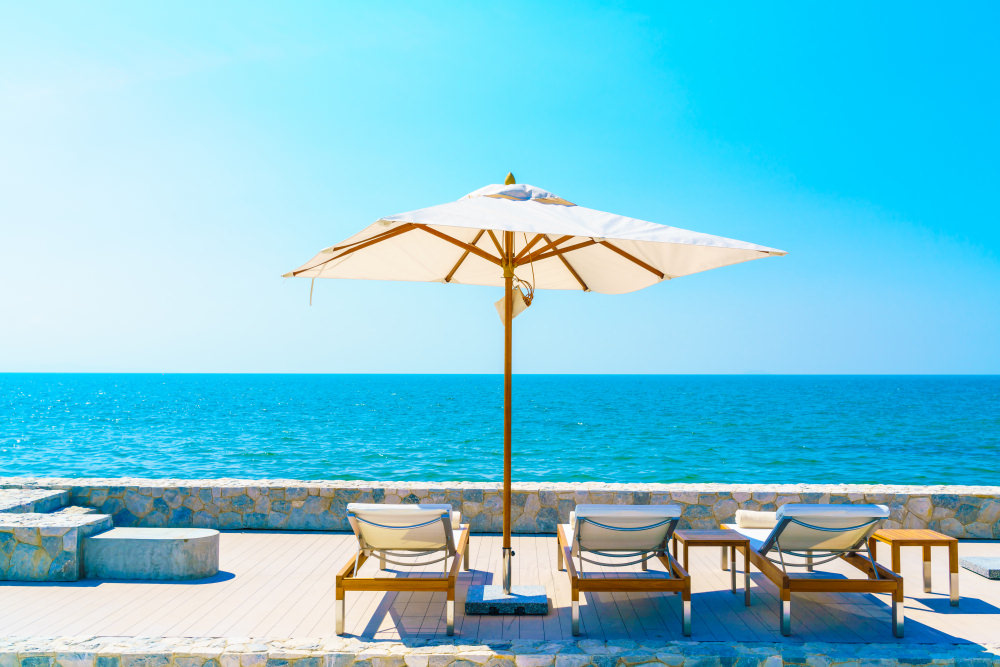 Best Month to Visit Cyprus:
The best month to visit Cyprus depends on what type of holiday experience you're looking for. The warm, sunny weather in the summer months, June to August, attracts a large number of tourists and makes it the perfect time to relax on one of the many stunning beaches, such as those in Ayia Napa and Protaras. During these months, the island is lively and bustling, with plenty of activities, events, and nightlife to enjoy.
However, if you prefer a more peaceful and relaxed holiday, the winter months may be more to your liking. While temperatures are milder and there is more chance of rain, the winter months also offer a more tranquil atmosphere, making them ideal for those who prefer a quiet escape. And with a range of holiday rentals available, including holiday villas and holiday apartments, you can still enjoy the warm and sunny weather in comfort.
Is Cyprus Warm All Year Round:
Yes, Cyprus is known for its warm and sunny climate all year round, making it a popular destination for those seeking a warm escape from the colder months. With temperatures ranging from the mid-teens in winter to the high twenties in summer, you can expect pleasant weather no matter when you visit. This makes it a great destination for those looking to escape the harsh winter weather, as well as for those seeking a summer holiday in the sun.
Is Cyprus Hotter Than Greece:
When comparing the temperatures in Cyprus to those in Greece, it can be said that Cyprus is generally hotter. This is due to its location closer to the equator, resulting in more intense sun and higher temperatures. This makes it a popular destination among sun-seekers, who are looking for a warm and sunny getaway.
Is Cyprus the Hottest Place in Europe:
While Cyprus has a warm and sunny climate, it is not necessarily the hottest place in Europe. Other Mediterranean countries, such as Spain and Italy, also experience hot and sunny weather during the summer months. However, what sets Cyprus apart is its combination of warm weather, stunning beaches, and rich history and culture, making it a unique and desirable holiday destination.
Which Area of Cyprus is Hottest:
The hottest areas in Cyprus are typically found in the south and southeast of the island. These regions receive the most sun and have the highest temperatures, making them popular among sun-seekers. The resorts of Ayia Napa and Protaras are located in these areas, offering plenty of opportunities to enjoy the warm weather and stunning beaches.
Where is the Nicest Place in Cyprus:
The nicest place in Cyprus is subjective and depends on individual preferences. Some may prefer the bustling and lively atmosphere of Ayia Napa, known for its nightlife and sandy beaches. Others may prefer the more relaxed and peaceful setting of Protaras, which offers a quieter escape with its picturesque beaches and crystal-clear waters. Additionally, the Pafos region is known for its stunning mosaics and rich history, making it a great destination for those interested in culture and heritage.
What is Cyprus Known For:
Cyprus is known for its warm and sunny weather, stunning beaches, and rich history and culture. The island is home to numerous historic sites, including the ancient ruins of Kourion, the Tombs of the Kings and the Pafos Mosaics. Additionally, Cyprus is also known for its excellent food and wine, with traditional dishes like souvlaki and meze being popular among visitors. With its combination of sun, sea, and culture, it's no wonder that Cyprus is one of the most popular holiday destinations in Europe.