Ayia Napa: MUSAN's underwater "oasis" open to the public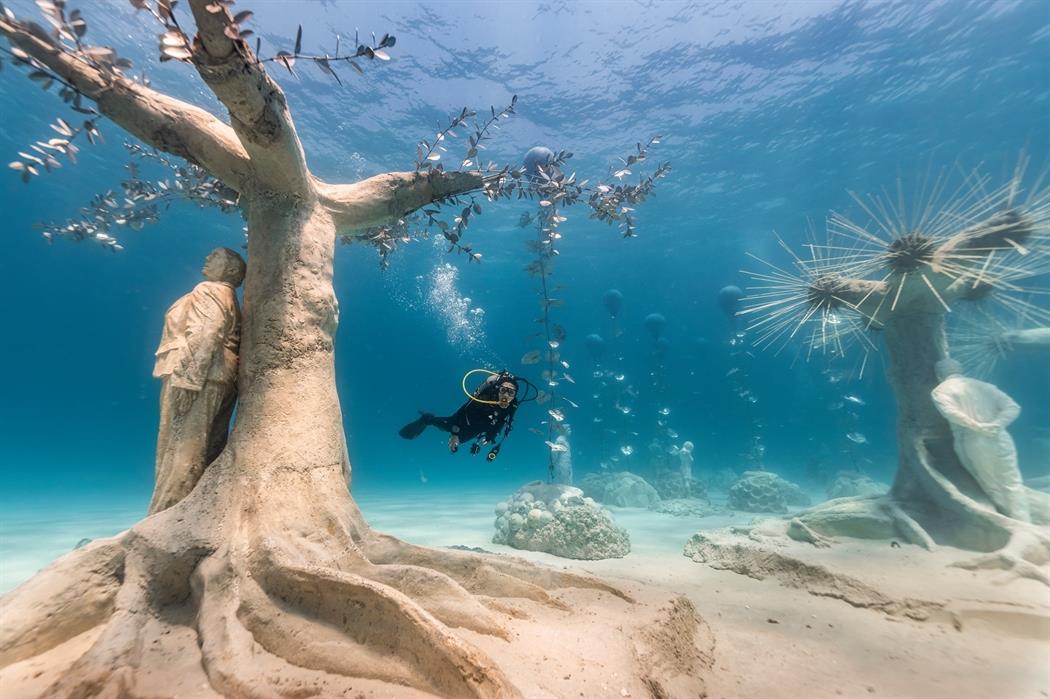 The inauguration ceremony of the Underwater Museum of Sculpture of Ayia Napa (MUSAN) in Pernera Beach was impressive, held on Saturday in the presence of official guests and the artist Jason deCaires Taylor himself.
The artist is one of the most famous representatives of the eco-art movement and MUSAN is a marine treasure for Cyprus, as its uniqueness, combined with the marine environment of Ayia Napa, create a unique work, the like of which is not offered anywhere else.
The budget of the Agia Napa Underwater Sculpture Museum is 1.000.000€.
The guests had the opportunity to hear from the artist himself about his idea for MUSAN and the chronicle of its creation. The artist presented two short videos of the Underwater Museum of Ayia Napa (MUSAN).
The international media also showed a keen interest in the Underwater Museum, whose representatives arrived in Cyprus to document the opening and to see the works of MUSAN. In the morning, on the day of the opening, the Municipality of Ayia Napa, together with the Deputy Ministry of Tourism, organised a breakfast during which they had the opportunity to talk to the artist and the Mayor of Ayia Napa. In the late afternoon the first dive and tour of the new museum took place.
At the new Underwater Sculpture Museum of Ayia Napa (MUSAN), visitors will be able to tour an underwater forest, the first of its kind in the world. There, they will encounter 93 works of art inspired by nature and man. At the same time, the museum is a work of art in itself, in which nature will be the artist and will make its own interventions over time.